Sorry, I've been a bit quiet this past few weeks, but I'm back (yay!) and here to help with some present suggestions as it's not long now until Christmas (double yay!).
I'm intending to do a whole series of present ideas, and first up is
gifts for writers
:-
1.
Write Brooch.
(£14.99 from
here
)
2.
Vintage Typewriter
, typewriters make beautiful home decoration (or you could write your first novel on one). E
bay
is a good place to start, with typewriters going for about £30, charity shops and carboot sales are also good places to go hunting.
picture taken from pintrest
3.
'I could have been a novel' notebook
(£6.99 from
here
)
4.
Typewriter Print
(£12.78 from
here
)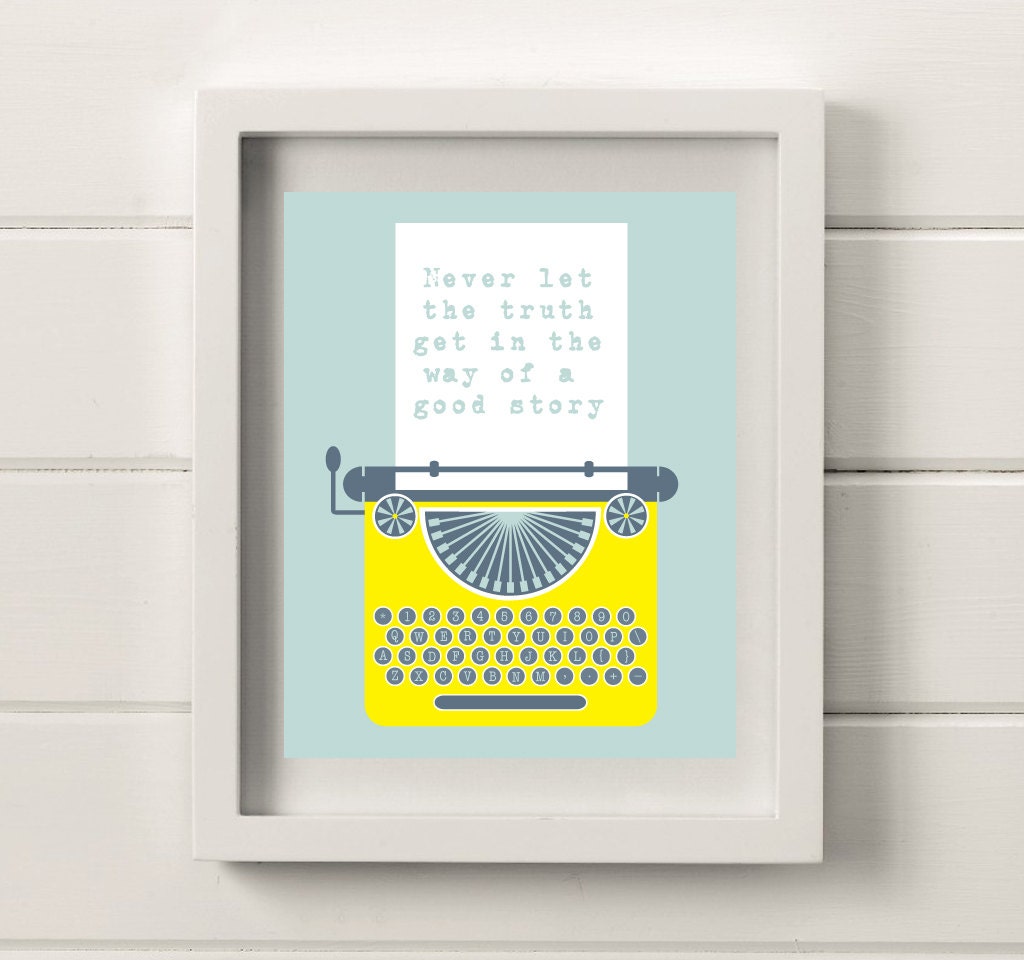 5.
Working Fountain Pen Necklace
($30.00 from
here)
6.
Scrabble Ring
(£0.99 from
here
) as they're so cheap you could buy a few, have your initials or maybe 'write' or 'type' go across your knuckles.
loads more ideas after the cut......
7.
'unreliable narrator' T-shirt
(£14.95 from
here
)
8.
'write your own story' Quote on Dictionary Page
(£5.11 from
here
)
9.
Character Writing Map
(£4.50 from
here
) inspire and encourage creativity with these writing exercises
10.
The Ode Less Travelled: Unlocking the Poet Within, Stephen Fry
(£5.75 from
here
)
11. '
Write drunk, edit sober' Print
(£19.95 from
here
)
12.
Ex Libris
(£13.45 from
here
) game of first and last words. Perfect alternative to charades this Christmas.
Other ideas for presents can be found
here
. If you've got any suggestions of what you'll be buying the writer in your life, I'd love to hear, post your ideas in the comments below or ping me an email!